Open Projects Foundation is happy to announce the official release of the presentation movie about its newest core project
C3 - Free Culture Center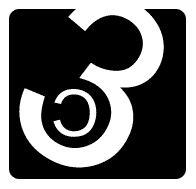 This is the first step only... This is the presentation of the Dream... The next step will be proof of the concept... around next spring or summer... Will you join us?... Do you C3?...
The movie is licensed under the terms of Creative Commons Attribution license. So you can freely reuse, copy, broadcast and distribute this content, also commercially, for as long you provide a proper attribution to
Open Projects Foundation
.
The attribution is either one of the following cases:
1) If you screen or broadcast the entire movie please include the entire credits roll in ending.
2) If you re-use (or screen, broadcast) parts of the movie or duplicate it on CD/DVD/somehow please mention: (cc-by)2006, Open Projects Foundation / www.openprojectsfoundation.org
The C3 abbreviation has been inspired from Creative Commons Center combination of words but the project is not controlled or operated by Creative Commons Corporation and the full name is C3 - Free Culture Center.
Download the movie:
Xvid .avi file (25min/350M) from (Bulgarian server) or (International mirror)

Subtitles:
English subtitles (ver. 1.0)
Bulgarian subtitles (draft)
(More subtitles are expected... If you can contribute any translation please do...)